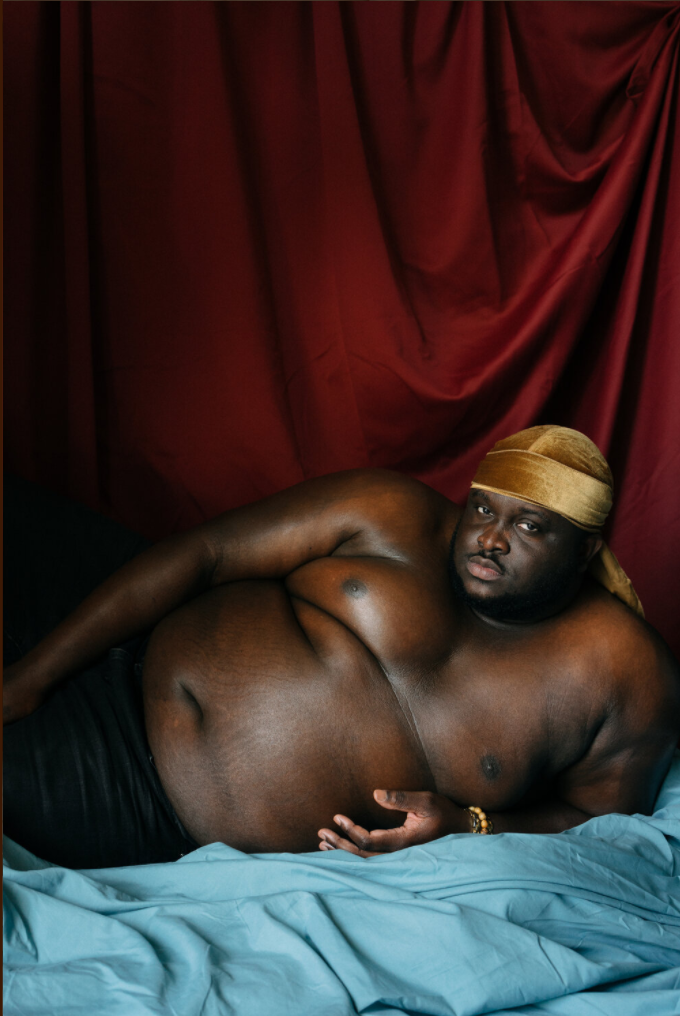 Photo by Katya Ilina

Before moving to Canada in 2019, Katya Ilina would spend her days taking photos of places and people wherever she traveled. From encapsulating the flourishing nightlife scenes in Seoul to the street food and crowded streets in Tokyo, Ilina used the camera to authentically frame the essence of her surroundings.

The third-year media production student aims to capture the reality of what it looks like to live in imperfect bodies, by framing each subject in the location, clothing and jewelry that represent them as they are, untouched.

Inspired by street photography and photographers like William Eggleston, Sally Mann and Martin Parr, who are well-known for focusing on everyday life and objects in their photos, Ilina learned to overcome her fear of going up to people by putting herself in the middle of the action to get the right shot.

"It's more interesting to tell stories with my work rather than just making a beautiful picture," said Ilina. "At this point it's way past the period where photography was just a means of documenting the world…now it's more of a creative tool."
"[Photography] has more empty spaces for the viewer to project their experiences."
Photo by Katya Ilina

Though she doesn't think of photography as more unique than any other medium of storytelling like music or film, Ilina wants to use her work to show positive expressions of femininity and identity without telling the audience what to think.

"I really am a fan of the collaboration between the audience and the artists…once the image is in the public it doesn't really belong to me anymore," said Ilina.

"[Photography] has more empty spaces for the viewer to project their experiences. In a way, maybe it's more universal than film. It transcends more cultures."

As part of her program's third-year exhibition, she submitted a project called Solar that she shot with one of her close friends. Illina said her friend exemplified the strong woman she wanted to portray, including themes of body positivity; she framed her friend confidently showing skin and going against traditional body standards that tend to only highlight skinny bodies on camera.

The project also played with different aspects of her friend's Bangladeshi culture by juxtaposing her wearing a gold coloured choli, the bluse of a traditional sari, and a red scarf wrapped over black fishnet tights, a more contemporary piece of clothing.

After spending time exploring themes like femininity and strength in her photos, Ilina decided to embark on a project that plays on society's archaic understanding of the male body and masculinity.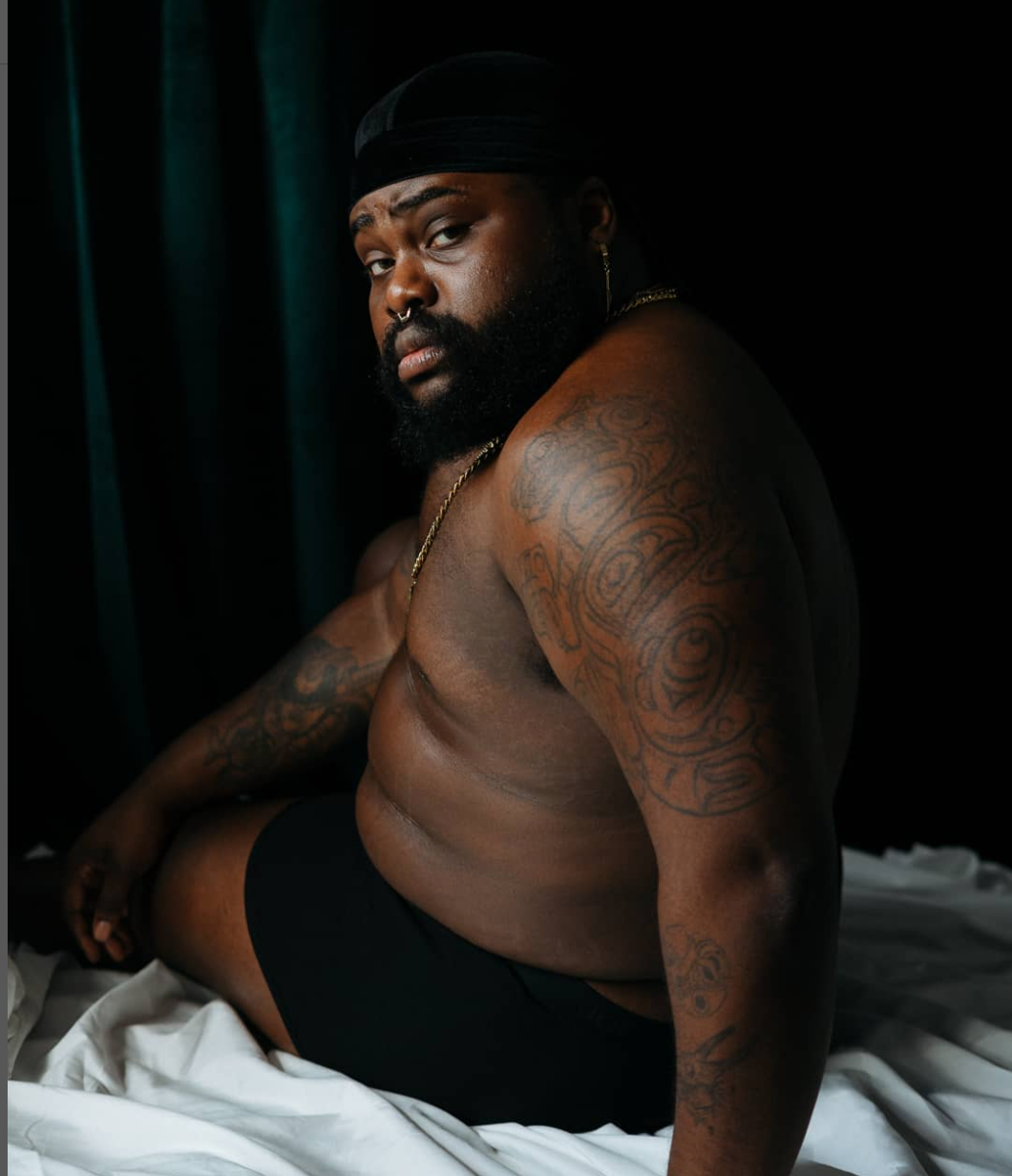 Photo by Katya Ilina

"Traditionally, many male portraits depict men in positions of power, often in action," said Ilina in an interview with the Royal Photographic Society. "It can be expressed through their assertive body language, uniform, or other set design elements. In particular, clothes communicate the sort of attention one desires to receive."

On the other hand, "women are often seen as always vulnerable, soft and as the caregivers in society and I was always interested in the opposites."

In 1989, Guerilla Girls, an anonymous activist group that advocates for equity within the arts industry, found less than five per cent of artists featured in the Museum of Modern Art in New York were women, yet 85 per cent of the nudes featured were women.

In their latest campaign, the group started collecting daily data last year on the number of museums around the world that featured women artists in comparison to the number of nude female images. Currently, 130 images of nude females outweigh the 118 women artists in eight global museums.

In 2021, Ilina and two fellow Ryerson students, Maryam Shah and Maria Kanellopoulos, worked together to curate her debut online solo exhibition titled Rosemary and Thyme—an ode to the symbolic meanings attached to medieval Europe that interpreted rosemary as love and thyme as courage.

Split into two parts, the exhibition looks at masculinity through the female gaze, portraying the vulnerability in 'masculine' bodies of different ethnicities, sexual identities and body types in the semi-nude.

The visual aesthetics of each photo reference the body language in historic female nude paintings, from Valazquez to Degas, who often portrayed women sitters—a person posing for a painter to have their image made through the male gaze—and apply it to contemporary men.

The idea of challenging preconceived notions of masculinity and femininity was inspired by a novel she came across during her studies called The Descent of Man by artist Grayson Perry, which dissects the concept of masculinity in the 21st century and argues how outdated it is.

"I felt that book was really inspiring and educational for me because I kind of understood things that I was sort of thinking and knew but I couldn't put it into words," she said
"I got inspired to continue developing stories about gender."
"It just made me think about, for example, movies I was watching, music I was listening to, artists I was following," said Ilina. "I realized how I was very much interested in seeing the art that was showing sort of the opposites of masculinity and femininity."
The second portion of the exhibit positions the subject's images next to abstract representations of plant life, encouraging the audience to rethink the fluidity of gender expression.
Plants, especially those with flowers, are examples of the complexities of gender expression and its fluidity in nature that, when put next to still images of human life, questions what is considered natural, according to the official exhibition description.
The exhibition was met with positive reviews, resulting in Ilina winning the third place Taylor Wessing Portrait Prize for her photo titled David.
"I researched a lot of artists who were working on themes of gender and learned a lot about some history of gender studies and feminist art," she said. "I got inspired to continue developing the stories about gender…and realized how sort of massive that field is and how much more there is to say."
Although gender expression is largely what she centres her work on, she said she looks forward to eventually telling more stories about her birthplace, Russia, and learning about the different cultures that exist in the country—this time in a documentary.
She wouldn't consider herself a very technical person and most certainly not in her photography, but what was once just a hobby for her is now turning into a blossoming career with none of the conventions.
"I really hope my concepts become more rich and grounded in art history and philosophy. I feel like my projects definitely become more complicated, thanks to the things that I keep learning."